An Exclusive Offer For You
Yoga Mat Carrier Bag Fits 1/2" Thick Mat | Multi-Pocket
$21.42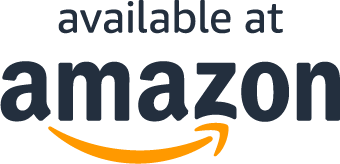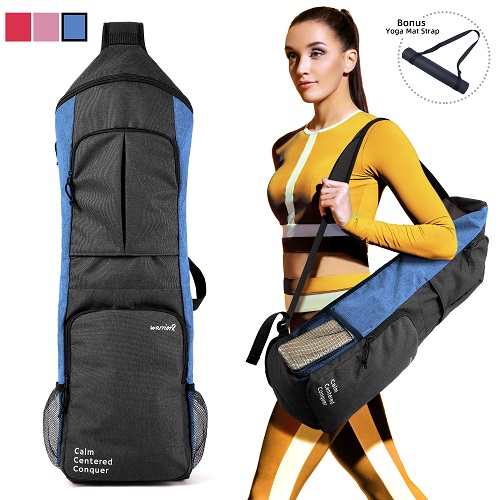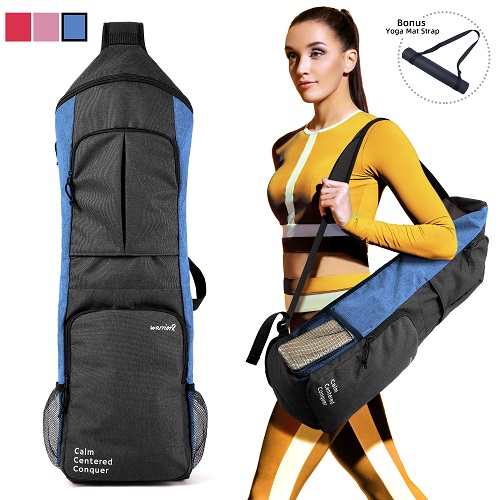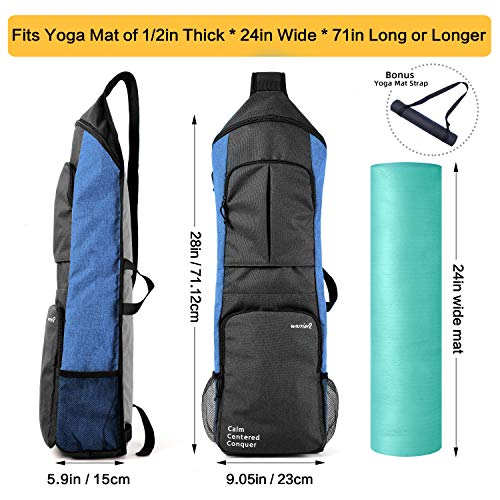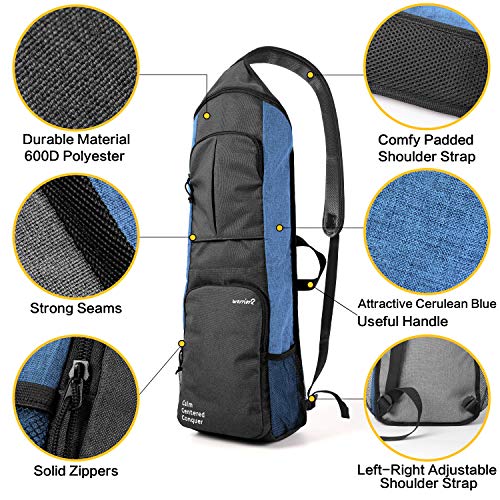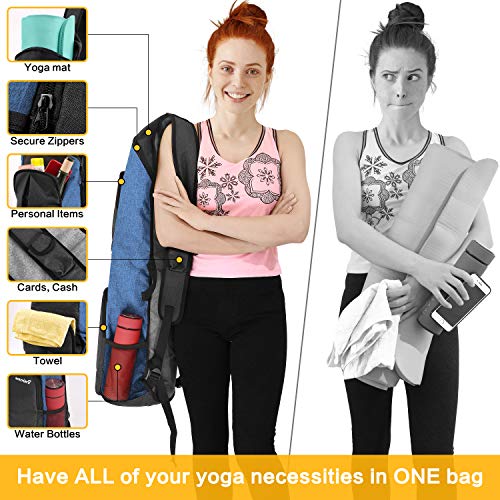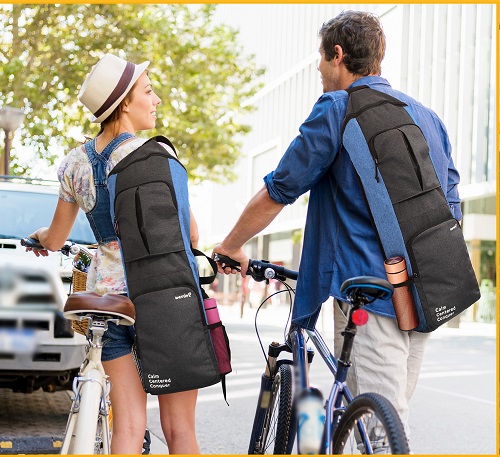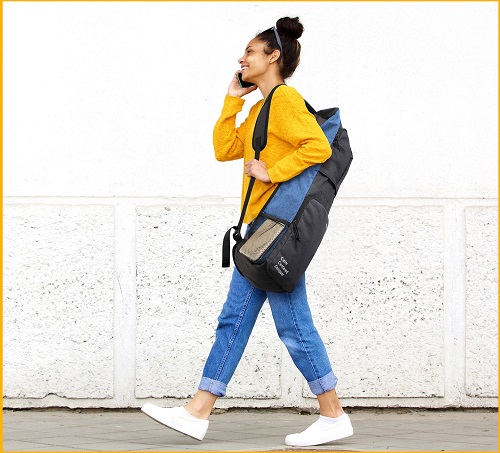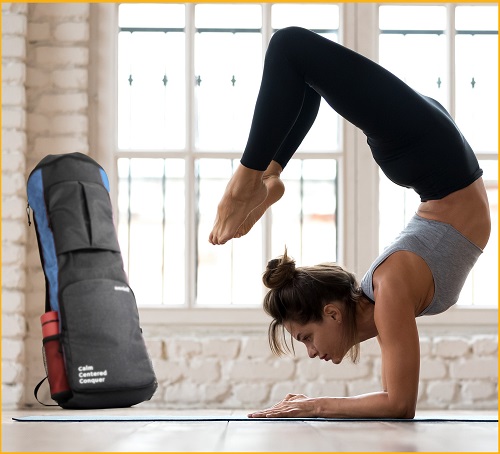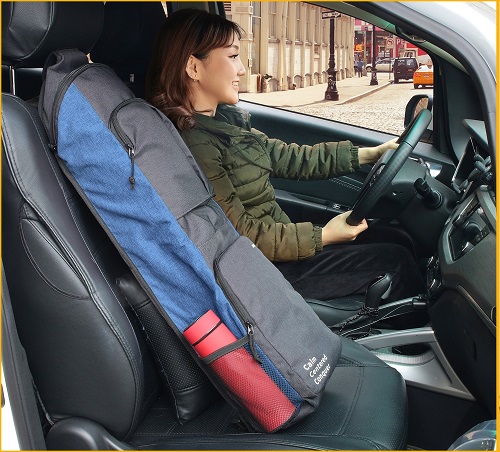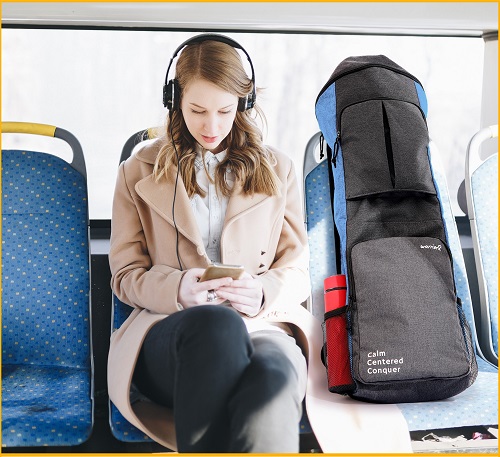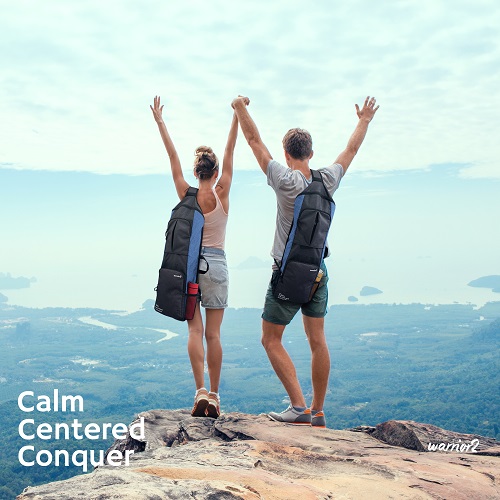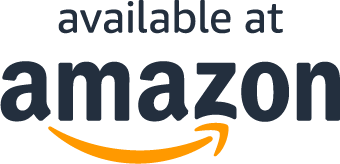 Read More
The Ultimate Yoga Mat Bag
FIT MOST MAT SIZES including mat size of 1/2" thick * 24"wide * 71" long or longer.
BONUS yoga mat strap. Keep the mat rolled up tightly.
HOLD ALL OF YOUR YOGA NECCESSITIES and water bottles.
EASY TO CARRY with comfy left-right switchable shoulder strap. Functional & stylish everywhere you go!
HIGH QUALITY MATERIAL 600D mélange polyester, strong lining.
What Are You Waiting For?
What Our Customers Are Saying
Great Product!
My review consists of the purchasing experience as well as the product itself. The purchase was effortless and delivery was received on time. The product was delivered without damage. The product was folded inside a wrapped clear plastic, which was inside the typical Amazon package. The product quality appears to be good, with finely sewed threads. The color is gender neutral. The large back pocket was able to fit nicely my yoga mat. The two front pockets are of different sizes, perfect for placing different size stuff (e.g. towel, keys, cell phone, etc.). It also comes with a netting for two water bottles. Lastly, it has an adjustable and combination fasteners to accomodate carrying the bag either over the left or right shoulder. I highly recommend this product.
This yoga bag is perfect!
I love my new bag! It holds everything I need, including my mat and yoga block in the main bag compartment. It has convenient mesh pockets on the sides to hold my water bottle and two roomy zipper pockets for everything else. It feels nice and sturdy and I'm sure I will be enjoying it for years to come.
Perfect bag !
I love this bag! It has well-made material and strong seaming that make the bag durable. The pockets are spacious and it has 2 mesh pockets on sides for water bottles; everything is secured by zippers and the sling strap enables you to carry the bag easily, driving, cycling, walking or in public transport.
This bag is the way to go!!!!!
This bag is just what I needed! It easily fits my yoga mat, and I can wear it comfortably as well. In addition, it has a large number of secondary pockets that I can keep other accessories in while I work out. The zippers run super smooth. My husband even uses it often when we go hiking as it's more comfortable than a standard backpack. Great buy all around! I highly recommend it!!!!!!👍👍
What Are You Waiting For?
Questions?
Why are you running this promotion?
How can I use my coupon on Amazon?
What can this yoga bag hold?
Will this bag fray after several months of using?
What else special about this yoga mat bag?
Will it be easy carrying this bag when cycling or in public transport?
Does this include free shipping?
What Are You Waiting For?